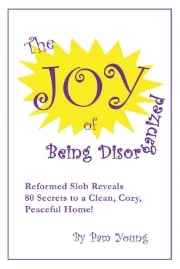 Would you
like to have more harmony and peace in your home?
Can you call to mind a family in which each member is happy and loving? Maybe it's your own. Happiness is nurtured at home. A happy home is filled with peace and harmony. Would you like to have more harmony and peace in your home? Take what I learned from a different kind of family...my chorus.
I love all the women in it: all 110 of them! When I joined ten years ago, it was as if I had an instant set of new friends that shared one of my passions: singing harmony. I'd like to pass on to you some lessons I've learned from being in this family of singers that might be applied to having a happy home.
1. LOVE
Love is the most important element in any happy group. Every one of the singers in my chorus loves music and loves what happens when we sing together with love as our reason to be doing it. Our supreme goal is to have that love reflected out to our audience, lifting each person and changing the atmosphere in the room.
Of course we love our families and when all of our "To Do" lists are crossed off and our fondest figuring outs are quieted; our love is the most important part of our experience as women.
Child Locked in Antique Safe
A few years ago, I was at a grand opening of an internationally known bronze sculptor's establishment. It was held in an historic building that has been restored to its original integrity. After the festivities, a child accidentally closed the door to an antique, walk-in safe, seeming to seal her younger cousin inside! The mother of the child in the safe went nuclear!
She had been one of the main organizers of the event and all the fussing and preparation for the big ceremony paled to the agony of this mother as she stood on the outside of the safe in hysterical horror. As it turned out, the safe had not locked. All it took was a screwdriver and a few minutes to nudge the heavy door open.
What I observed was a mother who was instantly reminded of what was really important in her life. Love of her child. Organizing the event, which I'm sure had consumed much of her time, was insignificant compared to her child's life in that moment.
2. JOY