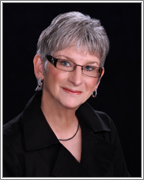 Whatever the present moment contains, accept it as if you had chosen it.
Always work with it, not against it. ~Eckhart Tolle
1.

See the sights
October in our state of Washington and its neighbor Oregon are stunningly beautiful now. Take a drive through the countryside and it's not too late to get one more picnic in.
What are some famous sights in your area? Go check them out. If you have already been to them, try to discover something new about them. If there aren't any famous sights in your area, then go discover ones that aren't famous.
2. Stock up on Scary Accessories
Be sure to replenish your stock of of bloody ears, warts, sores, scars, witchy wigs, noses and glasses, eye patches and such, while the stores offer them. There's nothing worse than needing a bloody eyeball in the middle of March!
3. Take a discovery walk
Things are always changing, but October seems to inspire Mother Nature to order up some drastic alterations. I like to think of her shopping some mystical catalogue, oblivious to what current color schemes are being pushed in fashion news and saying, "Oh, orange, red, yellow, lime green and brown, yes that's what my trees are gonna wear!"