By Greta Heddy
September 4, 2015
As I explained yesterday in Part I of my blog for you, I do not like exercise. I don't like to sweat either. "Exercise" is a four-letter word in my vocabulary. And, yet, exercise is good for us. Even if you don't buy into the weight loss benefits of exercise (which I don't), exercise is still good for building muscle, gaining strength, and pouring those wonderful endorphins into our brains. Exercise helps us sleep better at night, be more emotionally stable, and all around helps us be a better us. Most exercise articles give lists upon lists of ways to exercise, places to exercise, and with whom to exercise. This is not that kind of article. As I did in Part I, I'm going to list some more ways for you to get your unique self in your unique situation to exercise for your unique reasons.
1. Get Others Involved
Make a pact with a friend. Find a goal she wants to work on, and then set up a time every day to call or text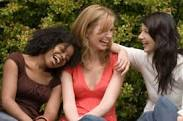 each other to say if you did it or not. Give each other whatever encouragement you can. No yelling allowed. Currently, I am in an 88 Day Challenge with two friends - one who wants to declutter her house a little each day, and one who wants to get back to exercising regularly. It's fun to report successes and great to have a sympathetic shoulder even when you don't need one. Use the "Oh, yeah?" Principle. If someone tells you that you can't do something, you say "Oh, yeah?!" and then work hard to prove them wrong. Pretend that someone has said that to you and then prove them wrong! Get an exercise buddy if that will help. Or join a gym, class, dojo, etc.
2. Remind Yourself of What You Really Want
Visualize your results. Take one of your "before" pictures and photo-shop it to look like what your goal is.
Or, if you don't want to do that, get a picture of someone whose body you want yours to look like and cut and paste your head on top. Hang it some place where you can see it and visualize yourself at your goal. Maybe you can put up a poster of a local 5K race or a marathon you want to join when you're ready. Review your reasons for exercise on a daily or weekly basis.
3. Be Nice to Yourself
Wear nice exercise clothes (or slouchy exercise clothes - you pick!). When you get dressed in your special exercise outfit, it makes it easier to exercise. After all, when you're already dressed for it, you might as well do it. Use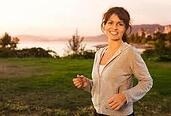 beautiful equipment. I have little dumbbells that are various colors based on weight, a purple yoga mat and purple yoga blocks. It's fun to put out pretty stuff to exercise with. Do a tiny bit. If your goal is to work out for 15 minutes, and you don't want to, just do one minute. If your plan is to walk 4 miles, just walk around the block. It's OK. You'll feel like exercising more tomorrow... or the next day. Reward yourself for trying. You don't have to be perfect. You just have to try.
4. Play Find ways to mix it up and keep it exciting for your inner child.
Find new routes for your daily walk/run. Go to the woods on good days. Do your route backwards. Find new exercise videos at the library. Roll the Dice. Make a list of 6 exercises you can do. Then when it's time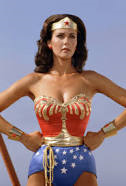 to exercise, roll a die to see what you will do that day. Pretend. Maybe you're a spy and running (or biking) away from the bad guys. Maybe you're a store manikin and have to hold yoga poses very, very still. Maybe you're Chuck Norris doing martial arts.
5. Find Your Own Way to Get Yourself to Exercise.
Please feel free to use any of these ideas to get yourself to exercise or come up with your own. As Pam always says, "Make it fun and it will get done." These are ways that make exercise fun for me. Go find out what makes it fun for you!
Greta Heddy is authentic and that's what attracted me to her. I asked her to contribute her thoughts for my website and this is her first offering. I hope she inspires you to get fit. In Greta Heddy's words: "I'm a wife, mom, new grandmother, and knitter learning to have peace in my ADHDelightful life."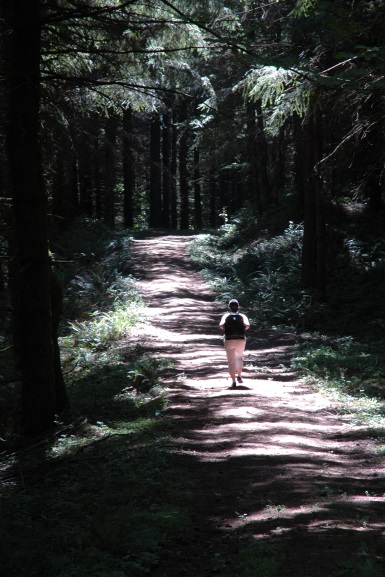 Thank you again, Greta for writing this inspiring blog.
If you've been curious about the Paleo lifestyle, I've been enjoying that way to eat for almost four years and in my book The Mouth Trap: the butt stops here, I share how I lost 35 pounds and have kept it off.