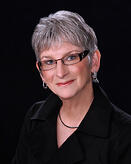 When I was growing up I remember how great it was to wake up to wonderful smells coming from the kitchen. It felt so good to just snuggle deep into the covers anticipating the delicious breakfast being prepared. Then, later on as an adult those delicious smells were up to me to create for others, and I had to shiver out of a cozy bed to begin chopping, frying and cracking away for the gang while half asleep.
Well, help is here! In this video I show you how to throw together an easy, nutritious breakfast casserole that you can make ahead of time and just heat up when you're ready to feed a houseful of hungry guests! It has a coconut flour crust, parmesan cheese and lots of yummy ingredients that are absolutely divine together. Of course, it's low carb and sure to get rave reviews just like all the recipes I share with you. This is a favorite Christmas morning tradition at my house and I hope it becomes one of yours! Enjoy!
Sausage & Egg Casserole (for two)
Make Coconut Flour Crust:
One half cup coconut flour
One quarter cup coconut oil
Enough water to make a dough (add slowly and work with the consistency of pie dough made from flour)
Bake crust at 375 degrees for half an hour
Filling:
3 large mushrooms sliced thinly
1 cup thinly sliced onion
1 tbsp coconut oil
One quarter tsp. Lawry's Seasoned Salt
One half cup parmesan cheese grated
One quarter cup olives chopped
One half cup sausage fried and drained
4 eggs beaten
Lawry's Seasoned Salt to taste
Pepper
Melt coconut oil in frying pan on medium high. Sautee mushrooms and onions until they begin to brown. Add cheese and seasoning. Keep cooking until the contents are a delicious brown. Put mixture in the baked crust. Spread chopped olives and any other choices like peppers, tomatoes and such.
Fry sausage and drain put over other ingredients.
Pour beaten eggs over mixture and refrigerate in you are making this ahead of time.
Bake at 400 degrees for half an hour.
If you're thinking about embarking on a low-carb lifestyle, I think you'll find my book The Mouth Trap: the butt stops here! a great help.